Univ.-Ass. Leila Hadj-Abdou, Ph.D.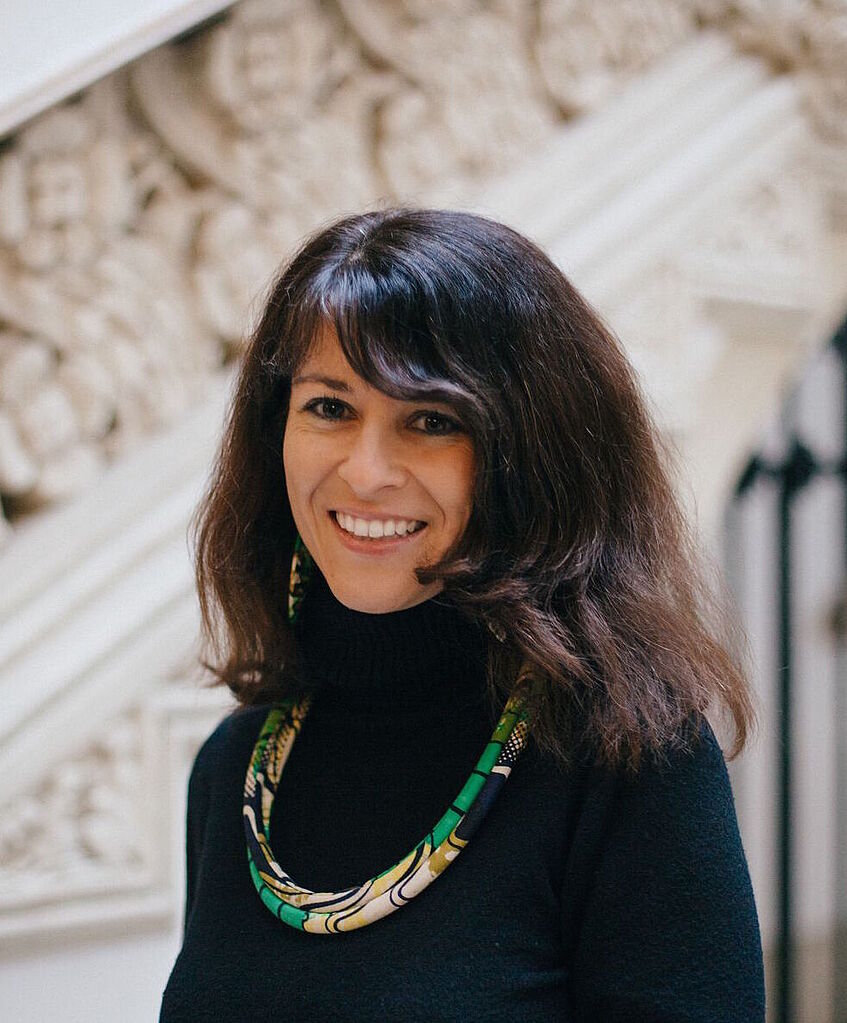 Univ.-Ass. Leila Hadj-Abdou, Ph.D.
Contact
Neues Institutsgebäude
Universitätsstr. 7/2nd floor
Room: B207
1010 Vienna
T: +43-1-4277-494 17
F: +43-1-4277-949 4
E-Mail: leila.hadj-abdou@univie.ac.at
Homepage: https://hadjabdouleila.wordpress.com/
Office Hours
Wednesday 15.30 - 16.30
Teaching
Courses: u:find
Short CV
Leila joined the IPW in October 2020. Prior to joining the department Leila was Research Fellow at the Migration Policy Center (MPC) & the School of Transnational Governance (STG) at the European University Institute (EUI) (since October 2020, in a part time role at the EUI). From 2014-15 she was a Research Fellow at the University of Sheffield (UK); and in 2013/14 she was a Research Fellow at the Centre for Transatlantic Relations at the School for Advanced International Studies (SAIS, Johns Hopkins University) in Washington D.C.. She held visiting positions at the University College Dublin (Ireland) and the CNRS (Paris, France). Leila holds a Ph.D. (2013) in Social and Political Sciences from the European University Institute (Italy).
Research Focuses
Migration governance, Migration politics, European Union politics, Immigration and immigrant integration policies, and the populist radical right. Leila has also extensive, practical experience in the field of asylum/migration, having held positions in 2016 and 2017 as a project coordinator for an NGO working with unaccompanied minor asylum seekers, as well as in an educational centre working with adult refugees, and refugee care workers.
Recent Publications (Selection)
MIGRATION AND MOBILITY IN THE EUROPEAN UNION, Macmillan 2020 (co-authored with A. Geddes, and L. Brumat) [see also Webinar: https://www.youtube.com/watch?v=xwA7vvAiAlc]
THE DYNAMICS OF REGIONAL MIGRATION GOVERNANCE, 2019 Edward Elgar (co-edited with A. Geddes, L. Brumat and M. Espinoza)
"'PUSH OR PULL?' FRAMING IMMIGRATION IN THE EUROPEAN UNION AND THE UNITED STATES IN TIMES OF CRISIS", Journal of European integration 2020, 42:5, 643-658
"CONTESTING THE DEPORTATION STATE? POLITICAL CHANGE ASPIRATIONS IN PROTESTS AGAINST FORCED RETURNS" (with S. Rosenberger), Ethnic and Racial Studies 2019, 42(16): 102-119.
"PARTY ACTIVISM: THE PERMEABILITY OF THE ASYLUM PROTEST ARENA IN AUSTRIA" (with S. Rosenberger), Social Movement Studies 2019, 18(4): 391-407.
"IMMIGRANT INTEGRATION: THE GOVERNANCE OF ETHNO-CULTURAL DIFFERENCES". Comparative Migration Studies 2019. 7(15),
"MANAGING SUPERDIVERSITY. A DISCUSSION OF THE INTERCULTURAL POLICY PARADIGM" (with A. Geddes). Politics and Policy 2017, 45(4): 493-510
"CHANGING THE PATH? EU MIGRATION GOVERNANCE AFTER THE ARAB SPRING" (with A. Geddes). Mediterranean Politics 2017, 23(1): 142-160.
"GENDER NATIONALISM. NEW (OLD) POLITICS OF BELONGING", Austrian Journal of Political Science 2017, 46(1): 83-88.
"IMMIGRANT INTEGRATION AND THE ECONOMIC COMPETITIVENESS AGENDA: A COMPARISON OF DUBLIN AND VIENNA", Journal of Ethnic and Migration Studies 2014, 40(12): 1875-1894.
---