The Department of Political Science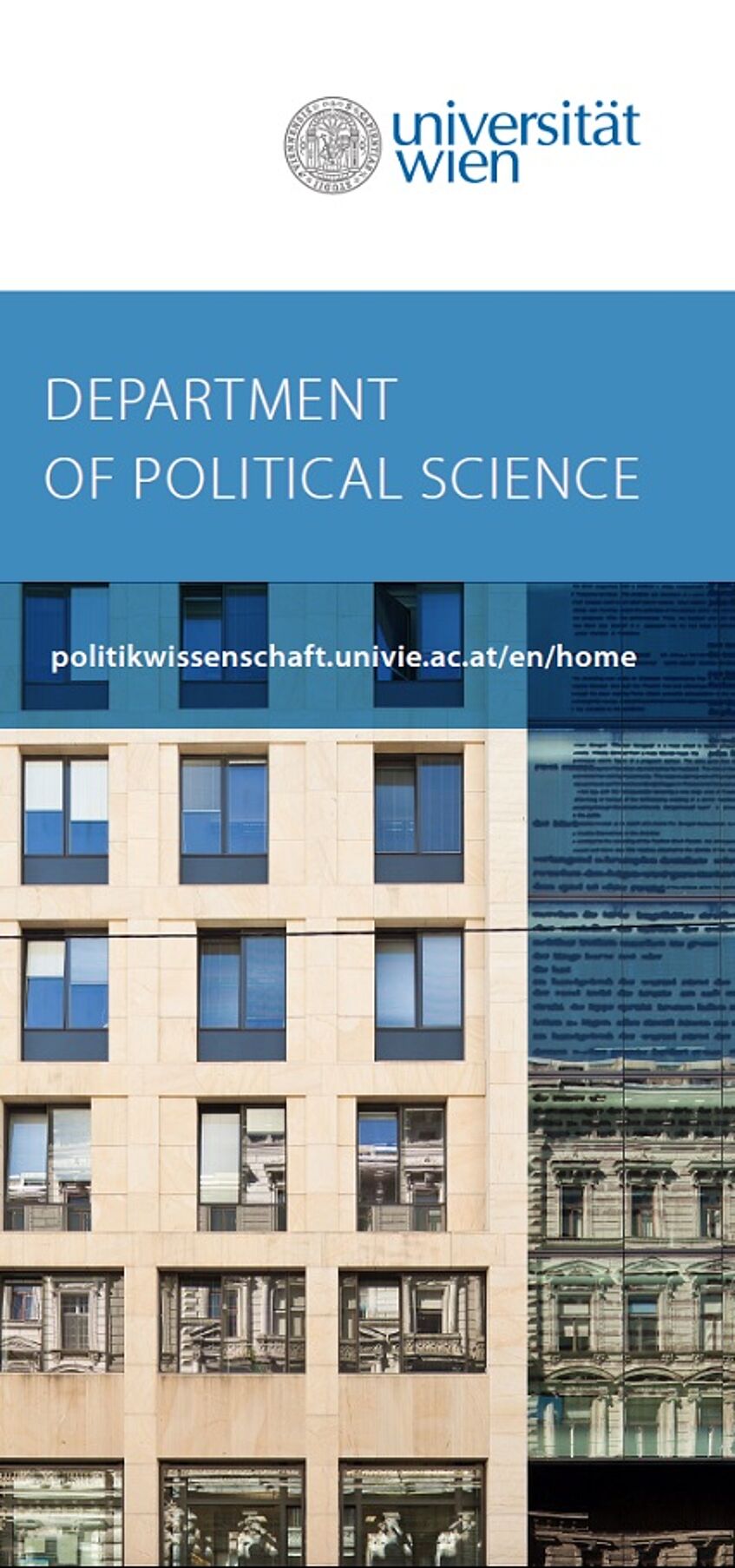 The Department of Political Science
The Department of Political Science at the University of Vienna conducts research in all core areas of political science, develops innovative and problem-oriented research areas and offers many opportunities for specialised study.
The staff examine the forms and functional transformation of governance, democracy and solidarity in various policy areas, geographic regions (including Eastern Europe and Latin America) and political spaces (such as Austria and the EU).
The Department of Political Science is the largest political science teaching institution in Austria and educates students on the basis of the latest research of our staff.
Degree courses in political science are organised by the Department of Political Science, the Department of Government, and the Graduate Centre of the Faculty of Social Sciences.